Last weekend I repainted the living room and hall. Not such a big job you say-unless you're MAKING the paint! ARRGHHHHH! But I love how it turned out.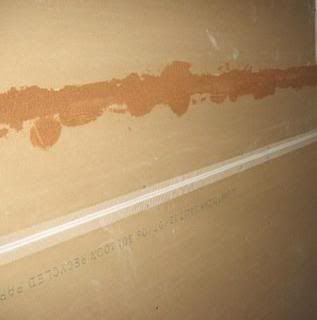 This week I'm putting a border on those walls to cover up a mistake made while building. Has to do with the photo above.

More photos to come, I promise.

Why am I doing all this? Our house is going to be on a home tour in a couple of weeks. The last time we did a home tour, we had only been in the house a short time and it was OK to say, "We're going to fix that" or "I plan to blah blah blah". Well, now I have no excuses...and I will be happy the end of October when all these little jobs are done.

In other news:

The curtains arrived from Target in perfect condition but Target then refunded money for the purchase. I think the right hand didn't know what the left hand was doing . I emailed them and we are getting that worked out.
Great customer service.