One of my new favorite blogs is hosting a blog party.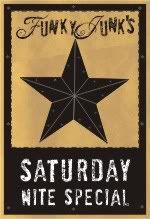 This woman would understand my need to pick up rusty junk in the desert, even brake drums and gears!
The shower needed help.
This house was built to be our retirement house. That is to say, we mean to stay until they carry us out feet first. With that goal in mind, we had to think about things that would make it possible to continue to live here with physical impairments. To that end we built a large shower, large as in, approximately 5x6 with no threshold, so as to easily accommodate a wheelchair and shower chair.

The walls were originally finished with lime plaster, sort of like
tadelakt
. My mistake (hey, it was my first time), I used sand that was too large grained making the walls difficult to clean. So we had it tiled with a neutral large format tile with very small grout lines (easier to clean). Once the tile was up it became clear that the wall color above the tile needed to be changed. I wrestled with that for about 3 weeks and tried several different colors. I finally settled on a nice soft blue which makes the walls seem like sky. The color also coordinates with my new bedroom colors.
Seeing that expanse of blue got my creative juices going. Those walls were calling out for a tree and birds, so I used a gray-brown Oops that I've had around forever to paint tree and bird silhouettes. That made it seem even more like sky. It's very soothing place now and my favorite room in the house.

But this is still my favorite shower, ever.
Cob-Stone Shower Canelo Project